Announcements:
Welcome to SLAAP! SLAAP may be unavailable for portions of the day on Saturday March 4th for system updates. (For some of the day SLAAP will be available but in a read-only format.)
Please note that NORM and several other services that used to be hosted on this server have moved. Please see http://lingtools.uoregon.edu for links and info.
TK, March 2 2017
What is SLAAP?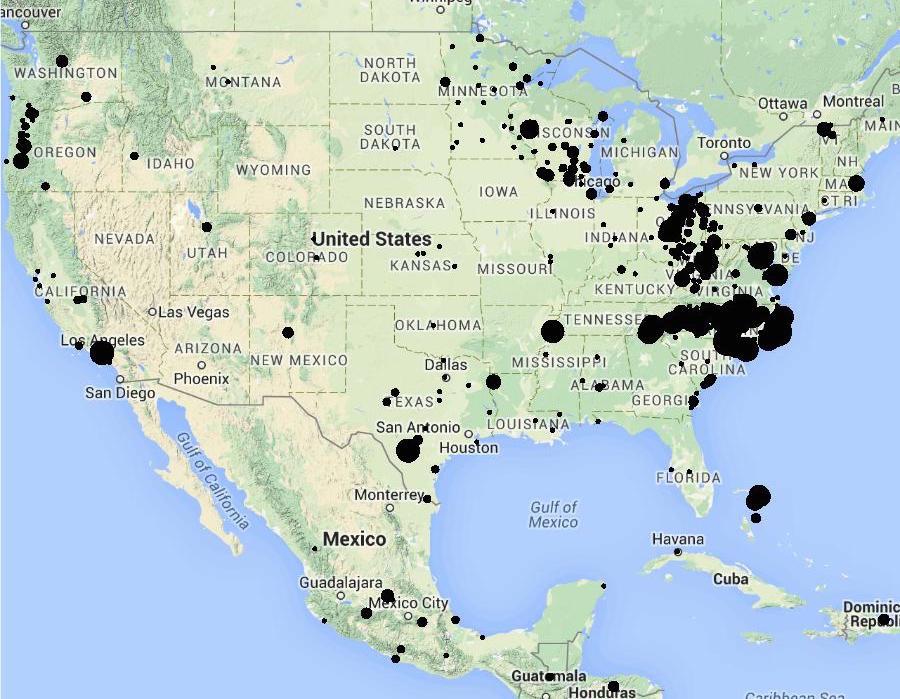 Map showing the approx. hometown locations of about 3,000 speakers in SLAAP
The Sociolinguistic Archive and Analysis Project, at North Carolina State University, is an interactive web-based archive of sociolinguistic recordings, with integrated media playing and annotation features, as well as phonetic analysis and corpus analysis tools designed for enabling and improving empirical linguistic inquiry.
The archive is constantly growing, but currently contains (as of January 2017)
over 4,350 interviews;
over 7,200 audio files;
over 3,800 hours of audio!;


over 155 hours of transcribed audio;
over 1.4 million words of orthographically transcribed speech, accurately time-stamped and linked to the audio
from a variety of languages (predominately American dialects in North Carolina and the southeastern United States).

Many of the collections housed in SLAAP are indexed in the language resource catalog maintained by OLAC. To find information about many of the collections in SLAAP, you can view SLAAP's entries in the OLAC catalog here and SLAAP's main entry at OLAC here. (This work is ongoing - eventually about 50 collections will be listed in OLAC.)

More information is available by following the links on the left, in particular the F. A. Q. page. Kendall 2007a also provides a good general introduction to SLAAP.